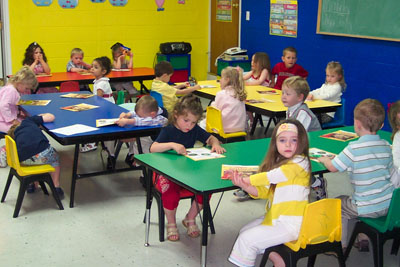 It is our purpose at TPC Preschool to provide a quality program for 3 and 4 year olds that stimulates their growth and development.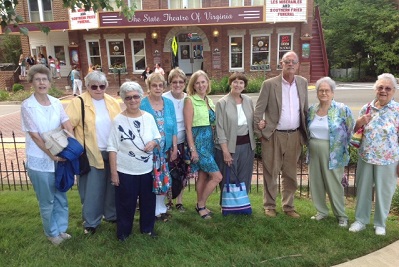 During the year TPC and BC have dozens of meals, bible studies, circle meetings, and many other activities to build relationships among both our church members and the community.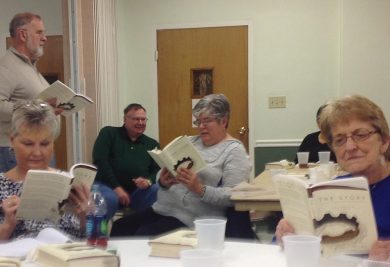 Ministries
Through Adult, Youth, Child, and Music ministries we strive to give every age, and every member of our congregation the best opportunity to grow in their spiritual life.
Scripture Lesson: Mark 8:14-21
Meditation:                                                                   "Do you still not understand?"
A number of years ago I worked with someone who came from Egypt. He was well-educated and spoke English, but some misunderstandings in language would occasionally arise. He would explain something, and I would understand it according to my cultural lens and life experience. Later, I would find out that what I heard was not what he intended to communicate. There was more to the message than I could take in. It seems to be our human condition to live with the imperfection of communication.
In this passage from Mark, Jesus expresses his frustration: "do you still not understand?" Before this, he tries to help the disciples recall — "Do you have eyes and not see, ears and not hear? And do you not remember, when I broke the five loaves for the five thousand . . .?"
Jesus' frustration here is more than the human struggle of miscommunication due to language. As we have been reading in Mark, Jesus has performed miracles, called for faith, and manifested the coming of the kingdom. But the disciples simply cannot take it all in. They are blind and deaf as far as recognizing the true significance of Jesus' words, actions, and presence.
As I pray over this passage, Jesus' words to the disciples do not sound harsh. I hear the sadness of Jesus as he longs for the disciples to fully understand what is taking place before their very eyes. I can hear him ask me, as he asks the disciples, "do you still not understand?" Daily I witness many blessings from the Lord's hands, yet how often am I blinded by my own preoccupation, preconceptions, and lack of gratitude? Jesus calls me — and each one of us — by name, as he questions, "Will you open the eyes of your heart to what I am doing and believe in me?"
Prayer:
Jesus, increase my faith in you as Savior and Lord. As you daily reveal your saving love in little and large ways, open the eyes of my heart to recognize your grace. Thank you for your patience with me when I am slow to understand. In the daily effort of communicating with family, friends, and others, help me to hear your voice and speak your truth. May I recognize you in all things.
Contemplation:
Open my eyes to recognize you, my Lord, in all things.
Adapted from, "Ordinary Grace: Daily Gospel Reflections," (C) 2011, Daughters of St. Paul
Tazewell Presbyterian Church & Black's Chapel
Tazewell, Virginia