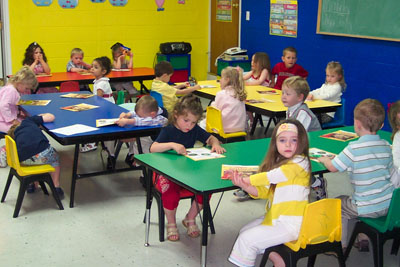 It is our purpose at TPC Preschool to provide a quality program for 3 and 4 year olds that stimulates their growth and development.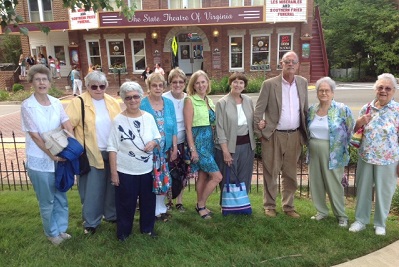 During the year TPC and BC have dozens of meals, bible studies, circle meetings, and many other activities to build relationships among both our church members and the community.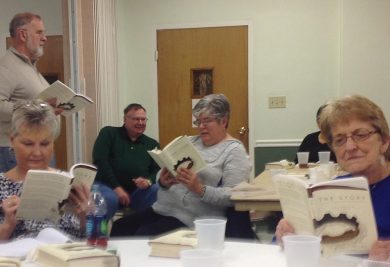 Ministries
Through Adult, Youth, Child, and Music ministries we strive to give every age, and every member of our congregation the best opportunity to grow in their spiritual life.
Scripture Lesson: Mark 8:22-26
Meditation:                                                    "People brought to him a blind man and begged Jesus to touch him."
Jesus is on the road to Bethsaida, and he has just finished correcting his disciples for their slowness in understanding what he is about. Then Jesus spies a small group of people waiting for him at the village gates with a blind man. They beg Jesus to touch this man. They have understood, as perhaps none of the disciples yet has, that Jesus waits for us to ask, to present our need and express our trust. Jesus leads the man outside the village and cures him in a gradual way, questioning him and touching him again until he is able to "see everything distinctly."
Soon this man will be shocked into the daylight and the hurly-burly of life in a fishing village. Jesus' tact and kindness are so clear, and his care for this man is so divine, yet so human. Jesus sends him home, telling him not even to go into the village, for he has just looked into the eyes of his Savior.
There is a deeper lesson here than meets the eyes. In my heart of hearts, I want to be the blind man whom Jesus treats so gently. And I am. But I also feel like his disciples, who are still smarting from Jesus' exasperation. I, too, can't wrap my mind around the whole picture of this kingdom that Jesus speaks of. I sense a strange mix of faith, doubt, love, and frustration simmering in my soul.
The honesty to acknowledge these feelings comes from the Lord. They show that I have entered into this moment, and that I am ready to embrace Jesus' Good News as my own, even though I know not precisely how. Like the blind man, I will need to stand read for Jesus' healing touch until I can see clearly. I am sure of one thing: Jesus will never say, "No more. I have no more healing touch for you."
Prayer:
Jesus, you left us so many precious proofs of your personal love and interest in the lives of the people you met and lived with. I wonder how you would like living in this day and age . . . But you do, don't you? You count my every sigh and dry my every teardrop; you stand by me when I feel weak and afraid. Help me remember more often that there is nothing you cannot do for me if I trust. And I ask you to help me overcome my lack of trust, so that I will not keep you waiting . . .
Contemplation:
Find your peace in trust.
Adapted from "Ordinary Grace: Daily Gospel Reflections," (C) 2011, Daughters of St. Paul.
Tazewell Presbyterian Church & Black's Chapel
Tazewell, Virginia