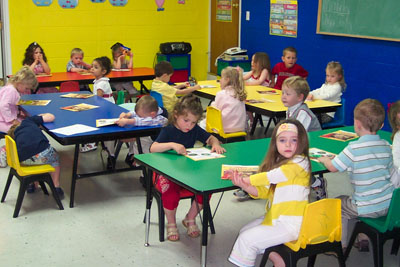 It is our purpose at TPC Preschool to provide a quality program for 3 and 4 year olds that stimulates their growth and development.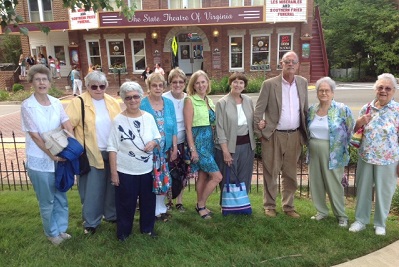 During the year TPC and BC have dozens of meals, bible studies, circle meetings, and many other activities to build relationships among both our church members and the community.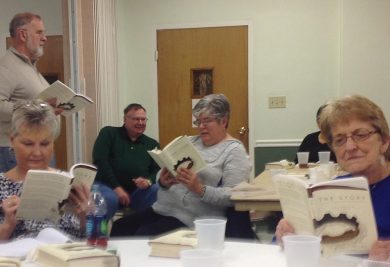 Ministries
Through Adult, Youth, Child, and Music ministries we strive to give every age, and every member of our congregation the best opportunity to grow in their spiritual life.
Scripture Lesson: Matthew 5:38-48
Meditation: ". . . love your enemies . . ."
Three words — three words that intimately affect every one of us. It took me more than fifteen years of struggle to forgive someone who stole something of value that I created in my teenage years. Often I thought I had forgiven and found closure, but then the pain would reappear unexpectedly. Whether individually or as a family, or church, or country, we often face the monumental task of integrating an experience of evil into our lives in a Christian manner. We can't escape this difficult experience. Sometimes it seems impossible. It often takes a long time.
The three words, "love your enemies" are the key to facing evil and injustice. Jesus is not speaking of a sentimental kind of love. He is not asking us to condone injustice or victimization. He is not asking us to let others off the hook. He is not suggesting we tolerate them or, heaven forbid, allow them to continue to harm us or another. Instead, this call to love our enemies is a call to want the best for the other person. Jesus explains it by commanding us to "do good to those who hate you, bless those who curse you, pray for those who mistreat you" (Luke 6:27-28).
Such love is a choice, an act of the will, which we can make despite the natural repugnance we may feel for what the other has done. It is a choice to be positive to that person. To practice this love, which Jesus showed us on the cross, is beyond difficult; it is exceedingly hard, and indeed impossible without the help of the Holy Spirit. If we are receive the Spirit's help in this we must pray. First, we need to pray for the healing of painful memories, to invite Jesus directly into the experience of the evil. If the hurt is severe, we may need to pray for the miracle of forgiveness. We may need counseling to free us from acting out of past negative experiences. Jesus asks us to break the spiral of violence and hatred by not passing it on, by wishing well instead of ill, by being willing to offer our lives for our brothers and sisters.
Prayer:
Lord, on the cross you showed that love is the only way to achieve anything. Every page of the Gospel shows that this is true. Even though you were God as well as man, you didn't act as if you were entitled to special treatment or put yourself above the sufferings and injustices that we experience at the hands of others. What made you different is that you didn't strike back. Lord, give me a big heart; help me to really care about others, even if I suffer at their hands. And when I need a miracle to help me forgive, please grant me this grace. Amen.
Contemplation:
Thank you, Lord, for forgiving me.
Adapted from Ordinary Grace: Daily Gospel Reflections, (c) 2011, Daughters of St. Paul
Tazewell Presbyterian Church & Black's Chapel
Tazewell, Virginia