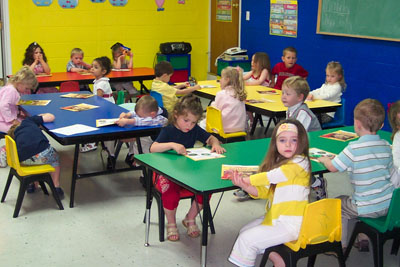 It is our purpose at TPC Preschool to provide a quality program for 3 and 4 year olds that stimulates their growth and development.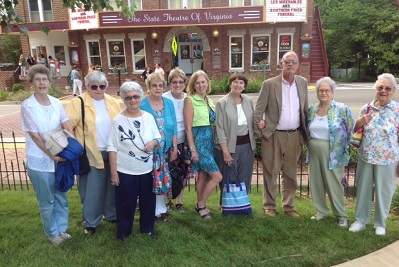 During the year TPC and BC have dozens of meals, bible studies, circle meetings, and many other activities to build relationships among both our church members and the community.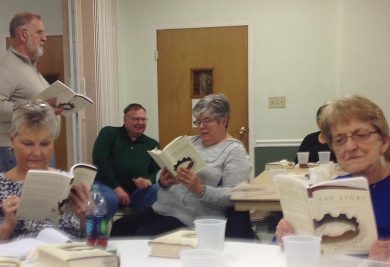 Ministries
Through Adult, Youth, Child, and Music ministries we strive to give every age, and every member of our congregation the best opportunity to grow in their spiritual life.
DAILY GRACE
August 7, 2020, Friday of the 18th Week of Ordinary Time
Scripture: Matthew 16:24-28
Then Jesus told his disciples, 'If any want to become my followers, let them deny themselves and take up their cross and follow me. For those who want to save their life will lose it, and those who lose their life for my sake will find it. For what will it profit them if they gain the whole world but forfeit their life? Or what will they give in return for their life?
'For the Son of Man is to come with his angels in the glory of his Father, and then he will repay everyone for what has been done. Truly I tell you, there are some standing here who will not taste death before they see the Son of Man coming in his kingdom.'
The Word of the Lord.  Thanks be to God.
Meditation
       "'If any want to become my followers, let them deny themselves and take up their cross and follow me." 
       Today, Jesus speaks to us, we who are his disciples. He explains that if we want to follow him, we must deny ourselves and take up our cross. Our cross includes the small and large sufferings we experience. Suffering is not, as you know, a uniquely Christian experience. Everyone suffers. What counts is how we suffer. We who are his disciples follow Jesus in how we carry our cross and in our attitude toward suffering.
Jesus suffered, died, and rose to redeem all people. Can we offer our sufferings (whatever they are), even the smallest, for this same intention?  We might also have many other intentions: for peace, for our family, for an end to all injustice —- the list is endless.  Whatever suffering we experience, we can unite it to Jesus' suffering, which can give it a redemptive value. Joined to Jesus's suffering, it can serve as an inspiration to others. What a remarkable and life-altering thought: that our suffering, joined to his, may carry redemptive value for others bringing them grace and peace!
When we reach heaven, a crowd of people may rush to greet and thank us for the graces we obtained for them in this way. Today's Gospel encourages us, for we are not alone as we carry our cross. We are following Jesus. Gradually we come to realize that he is walking with us as our companion and friend.
Prayer
     Lord Jesus Christ, you know that I not want to suffer and do not like to suffer. But whether my crosses are small or large, help me to unite them to your cross, and to believe that my sufferings joined to yours have value. Give me grace to continue, even when I feel pushed beyond what I can endure. Encourage me by reminding me of the reward that awaits us all.
 Contemplation 
    Help me to take up my cross today and to follow you.
Tazewell Presbyterian Church & Black's Chapel
Tazewell, Virginia