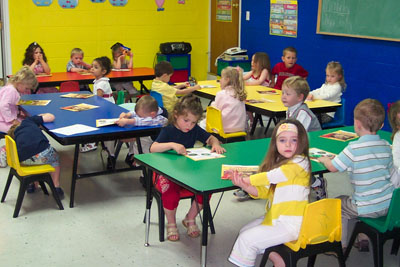 It is our purpose at TPC Preschool to provide a quality program for 3 and 4 year olds that stimulates their growth and development.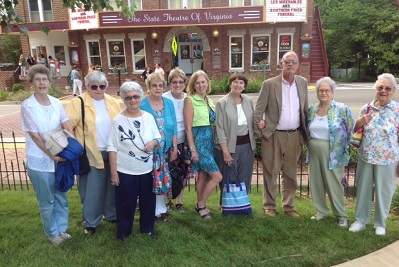 During the year TPC and BC have dozens of meals, bible studies, circle meetings, and many other activities to build relationships among both our church members and the community.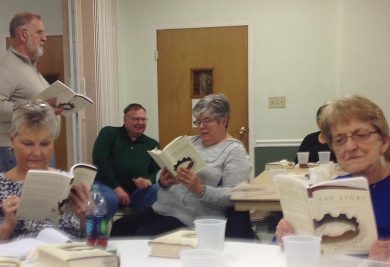 Ministries
Through Adult, Youth, Child, and Music ministries we strive to give every age, and every member of our congregation the best opportunity to grow in their spiritual life.
DAILY GRACE
April 1, 2020, Wednesday in the Fifth Week of Lent
Hello everyone!
This email devotional has been going out for over a week now and I have just updated the distribution list based upon the emails provided by members in our most recent edition of the church directory. Some of you will be receiving the email accordingly for the first time. I hope you find these bits of "Daily Grace" helpful in this time of necessary social distancing.
I wish you all health, grace and peace in the Lord!
Pastor Dave
Scripture: John 8:31-42
Then Jesus said to the Jews who had believed in him, "If you continue in my word, you are truly my disciples; and you will know the truth, and the truth will make you free." They answered him, "We are descendants of Abraham and have never been slaves to anyone. What do you mean by saying, 'You will be made free'?" Jesus answered them, "Very truly, I tell you, everyone who commits sin is a slave to sin. The slave does not have a permanent place in the household; the son has a place there forever. So if the Son makes you free, you will be free indeed. I know that you are descendants of Abraham; yet you look for an opportunity to kill me, because there is no place in you for my word. I declare what I have seen in the Father's presence; as for you, you should do what you have heard from the Father." They answered him, "Abraham is our father." Jesus said to them, "If you were Abraham's children, you would be doing what Abraham did, but now you are trying to kill me, a man who has told you the truth that I heard from God. This is not what Abraham did. You are indeed doing what your father does." They said to him, "We are not illegitimate children; we have one father, God himself." Jesus said to them, "If God were your Father, you would love me, for I came from God and now I am here. I did not come on my own, but he sent me.
The Word of the Lord. Thanks be to God.
Meditation
        ". . .  no place in you"
   During Advent we read in the Gospel of Luke about there being "no place" in the inn. Mary and Joseph were searching for a place in Bethlehem, a place where Mary could give birth to Jesus. Obviously, that case concerned seeking physical space for this small family.
Here Jesus speaks of "place" in our hearts, about our being open to the "tiny whispering sound" (1 Kings 19:12) of God's voice in us and addressed to us. We are to listen to Jesus not just with ears but also with an open and discerning heart, that we might be able to hear his invitation daily and act on them. God earnestly desires that these whispers be understood and acted upon so that God may dwell in us.
As I pray, I find myself gently probed to discover who finds no place in my heart and in my actions. We may not always be able to give in a way that would alleviate a physical need, but we can always give a person a home in our heart. This is so important in this time of social distancing. We can always make a place for one another and others via phone calls, Zoom conference meetings, personal notes and letters, and the like.
Although the human family comprises a vast number of people, we are not so different in our needs. We all need connection. We all need to be loved and valued for who we are, not who we could or should be.  We all need to feel respected; we all desire to be seen and understood. I can love and respect each person by the way I hold them in my heart. I believe that God dwelling in me wishes to make a place for everyone.
Prayer
  God of love and compassion, may your Word dwell in me and guide me to hear your whispers this day. Help me to really make a place in my heart for others.
Contemplation                
   "You are my friends if you do what I command you" (Jn. 15:14).
Tazewell Presbyterian Church & Black's Chapel
Tazewell, Virginia