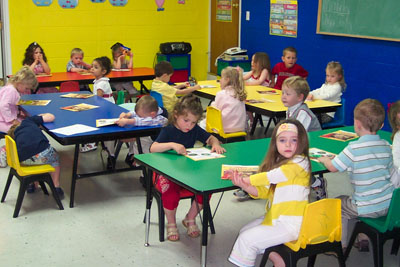 It is our purpose at TPC Preschool to provide a quality program for 3 and 4 year olds that stimulates their growth and development.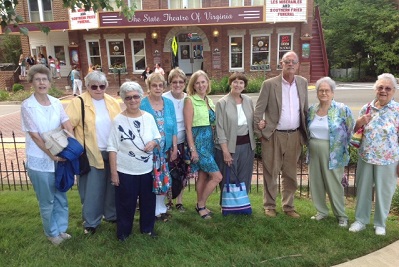 During the year TPC and BC have dozens of meals, bible studies, circle meetings, and many other activities to build relationships among both our church members and the community.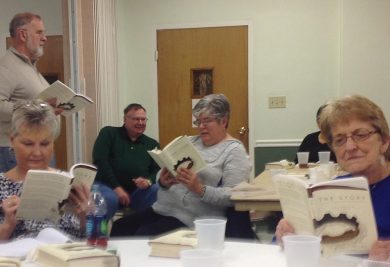 Ministries
Through Adult, Youth, Child, and Music ministries we strive to give every age, and every member of our congregation the best opportunity to grow in their spiritual life.
Scripture:  Luke 5:17-26
One day, while he was teaching, Pharisees and teachers of the law were sitting near by (they had come from every village of Galilee and Judea and from Jerusalem); and the power of the Lord was with him to heal. Just then some men came, carrying a paralyzed man on a bed. They were trying to bring him in and lay him before Jesus; but finding no way to bring him in because of the crowd, they went up on the roof and let him down with his bed through the tiles into the middle of the crowd in front of Jesus. When he saw their faith, he said, "Friend, your sins are forgiven you." Then the scribes and the Pharisees began to question, "Who is this who is speaking blasphemies? Who can forgive sins but God alone?" When Jesus perceived their questionings, he answered them, "Why do you raise such questions in your hearts? Which is easier, to say, 'Your sins are forgiven you,' or to say, 'Stand up and walk'? But so that you may know that the Son of Man has authority on earth to forgive sins" —he said to the one who was paralyzed—"I say to you, stand up and take your bed and go to your home." Immediately he stood up before them, took what he had been lying on, and went to his home, glorifying God. Amazement seized all of them, and they glorified God and were filled with awe, saying, "We have seen strange things today."
Meditation:
"When he saw their faith, he said, 'Friend, your sins are forgiven.'"
As I read this Gospel, I am struck by the simple love and determination of these unnamed men for their paralyzed friend. They are not idly interested in the possibility of witnessing a miracle. They are men with a purpose, whose love will take them to great lengths to see their friend well again. They are also men who have great faith in the power of God at work through Jesus.
In one translation, the word for "faith" in this Gospel is translated as "trust." I like this way of thinking about faith. We hear the word "faith" so often that at times it might bounce off our minds and hearts without hitting the mark. We assume we have faith —- after all, we go to Church on Sundays and say our prayers, right?  But in a day and age in which true relationships can be hard to find, the word "trust" can hit our ears and minds in a different way. We know the risks and rewards contained in that simple word.
Perhaps what strikes me most in this Gospel is Jesus' response to the great trust these men have in him. Seeing their perseverance and hope as a sign of great faith, he is moved to action, healing the paralyzed man in spirit and in body.
What might this mean for us? Perhaps it means that we, too, have this gift and this responsibility to bring one another before the Lord in faith. At times, each of us walks through the dark valley, feeling that God is far away and prayer is next to impossible. In these moments of spiritual and emotional paralysis, what would it be like to remember and to believe that my family and friends can bring me before Jesus in faith when I can no long bring myself?
It remains a message of great hope to realize that I, too, can do this for those whom I love.
Prayer
Lord, this Advent you call me to a deeper trust in you —- to a trust that believes in the power of prayer. It can be painful to watch those we know and love fall into emotional darkness.  Today, I bring before you those who seem to me to be stuck emotionally and spiritually. You are the light that dawns in all hearts. Thank you for your healing light and for the power of your Spirit at work in our lives.
Contemplation
Jesus, I trust in you.
Tazewell Presbyterian Church & Black's Chapel
Tazewell, Virginia