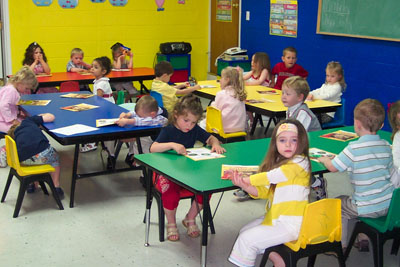 It is our purpose at TPC Preschool to provide a quality program for 3 and 4 year olds that stimulates their growth and development.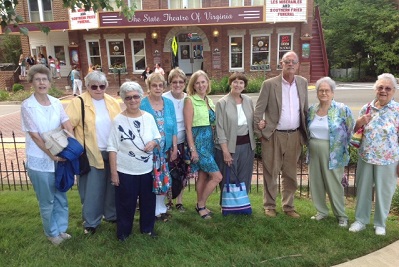 During the year TPC and BC have dozens of meals, bible studies, circle meetings, and many other activities to build relationships among both our church members and the community.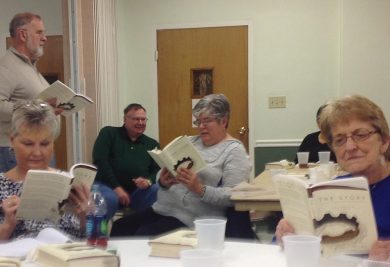 Ministries
Through Adult, Youth, Child, and Music ministries we strive to give every age, and every member of our congregation the best opportunity to grow in their spiritual life.
Scripture Lesson: Mark 8:34-9:1
Meditation:  "What profit is there for one to gain the whole world and forfeit his life?"
It's said that Francis Xavier, a student who expected to pursue a brilliant secular career, was thoroughly annoyed whenever an older colleague, Ignatius of Loyola, asked the question above. We know that eventually Ignatius won the battle of wills. Francis gave up his promising career to become a priest and one of the most-traveled missionary saints.
The word rendered as "life" in today's Gospel passage can mean both "life" and "soul." Ignatius had warned the younger man that he was planning to embark on a dangerous course. It was difficult to remain a man of principle while pursuing fame and fortune. Francis' soul might have been at risk.
The thrust of today's Gospel passage is self-denial and carrying the cross. Self-denial and sacrifice, Jesus tells his disciples, are the means for keeping one's life/ soul safe. Biblical scholars tell us that "denying" means disowning.  One who practices self-denial ceases to regard self as the center of the universe. Instead, this person becomes focused on God and others.
Surely Xavier became other-oriented as he traveled through India, the Molucca Islands, and other lands of the Far East, proclaiming the gospel, receiving thousands into the Church, and instructing them by means of stories and songs.
Probably none of us will ever become another Xavier, but if we look around we may find ways we can bring people closer to God. And if we don't see how, we can ask the Lord for guidance, because he knows what he'd like us to do. This, then, is a way we can deny ourselves.
But where does the cross come in?
We don't have to look for the cross. It will find us.
Prayer:
Lord, help me to recognize that my life shouldn't revolve around me. Although I do have to take care of my health, livelihood, and appearance, you created me to also reach out to help others. I may not be another Xavier, William Moody or Billy Graham (or another Eugene Peterson, Michael Lindvall or Barbara Brown Taylor), but under your guidance I want to share the Christian message with my family, friends, and colleagues. Inspire me to use for others the talents you have given me. Let me step back and take the third place, preceded by you and the people you want me to help.
Contemplation:
I want the third place.
Tazewell Presbyterian Church & Black's Chapel
Tazewell, Virginia