Is traditional "church" too early? Too formal? Too dressed up?
Try our 2018 Sunday Night Live series!
In this study, we enjoy fellowship, food, and Christianity in a more relaxed setting.  All are welcome!
Starting on January 21st, 2018, at 5:00 pm, bring a covered dish to our fellowship hall.  The self-serve buffet meal b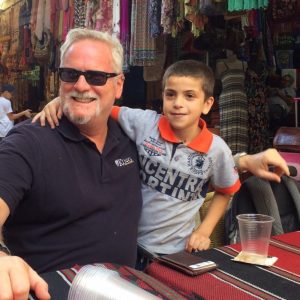 egins at 5:00 pm, the program starts at 5:30 pm, and the event ends at 6:30 pm.
Our guest speaker returning for this series is Dr. Don "Don Michael" Hudson, Chair of Philosophy and Religion, King University.
Don's series is entitled, "How We Got the Bible: What We Know and How We Know It."
Don Hudson photo, courtesy of King University
Merge Youth Program (also 5:00 pm at the Tazewell Main Street United Methodist Church Fellowship Hall)
While you are enjoying Sunday Night Live, why not drop off your children to participate in the Merge Youth Program? Intentionally occurring at the same time as our Sunday Night Live event, our neighbor Methodist Church conducts its Merge Youth Program for children in Kindergarten through 8th grade, which is designed to be a safe place to appeal to the next generation with impactful worship and practical lessons. Merge is a faith-based, community supported, development program that mentors, trains, educates, coaches, supports, and guides children and youth towards becoming mature women and men of faith.  Youths from 14 area churches participate in this program.
See you at Sunday Night Live!